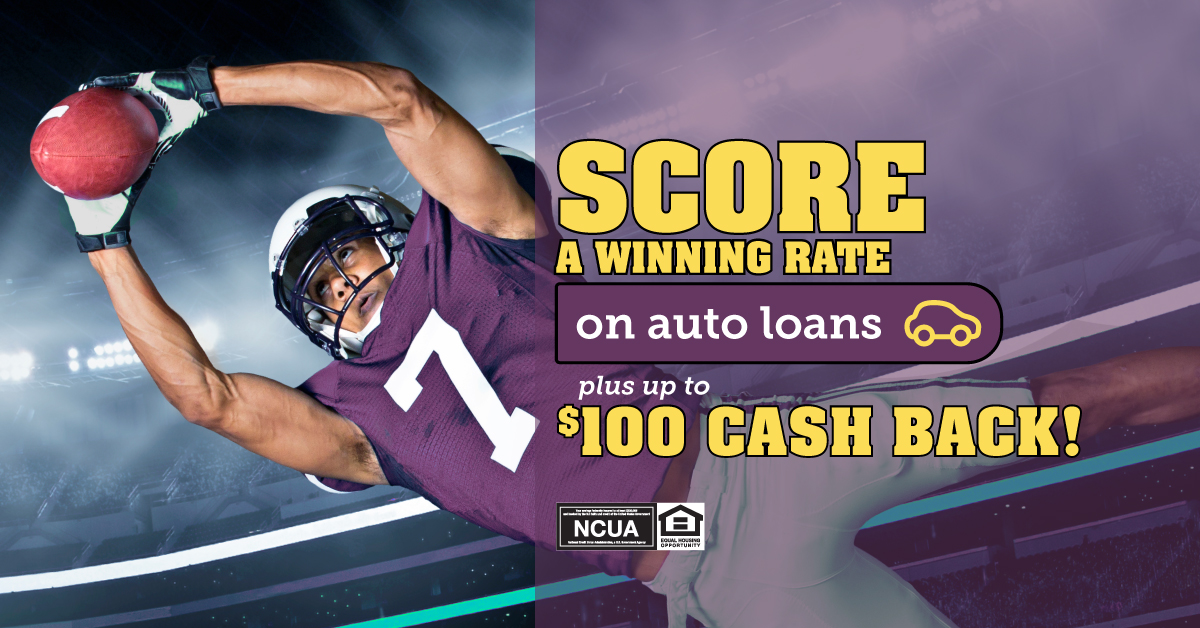 Beginning Sept. 11, finance a New or Used Auto with us and spin the prize wheel to win up to $100 cash back. With convenient financing and rates as low as 2.25% APR*, you will score BIG when you finance with Members Exchange! And remember, we'll match other financial institution rates and terms and reduce that rate by 0.10%, with a Matched Rate as low as 1.50% APR*! Call or stop by today!
*APR = Annual Percentage Rate. The as low rate is fixed and is subject to the borrower's credit worthiness and repayment term. Floors are in place for matched rates and vary based on credit worthiness. For qualified borrowers on new and used auto loans financed and refinanced from other financial institutions. The amount financed must be $5,000 or higher. Refinancing excludes current Members Exchange loans. The promotion is scheduled to end December 31, 2017, and it can be modified or cancelled at any time without prior notice. Restrictions and limitations may apply. Call for details.
Click here to view our rates.
Click here to apply for a loan.