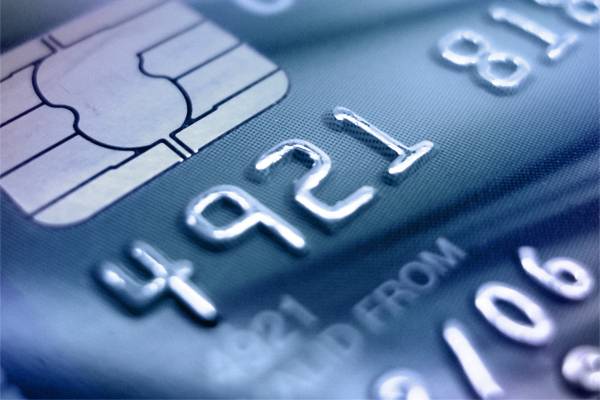 What Is an EMV Chip Card?
1. The EMV chip is displayed as a small, metallic square. This replaces the traditional magnetic strip cards. The EMV chip provides a unique transaction code, unlike the traditional cards that can be replicated for counterfeit transactions.
2. EMV chips will not prevent all forms of security breaches, but will decrease the amount of fraudulent activity from stolen debit card data.
3. EMV chip cards will now be inserted into the payment device, instead of swiping the card to read the magnetic strip on the back (see below).
4. Some merchants have not converted to EMV card readers, so first implementation of EMV cards will have both an EMV chip and a magnetic strip. If a merchant has the ability to accept chip enabled cards, they are required to process the transaction that way. There are deadlines in which all merchants have to accept chip-enabled cards.
How Do I Use My Chip Card?