Balance Transfer Promotion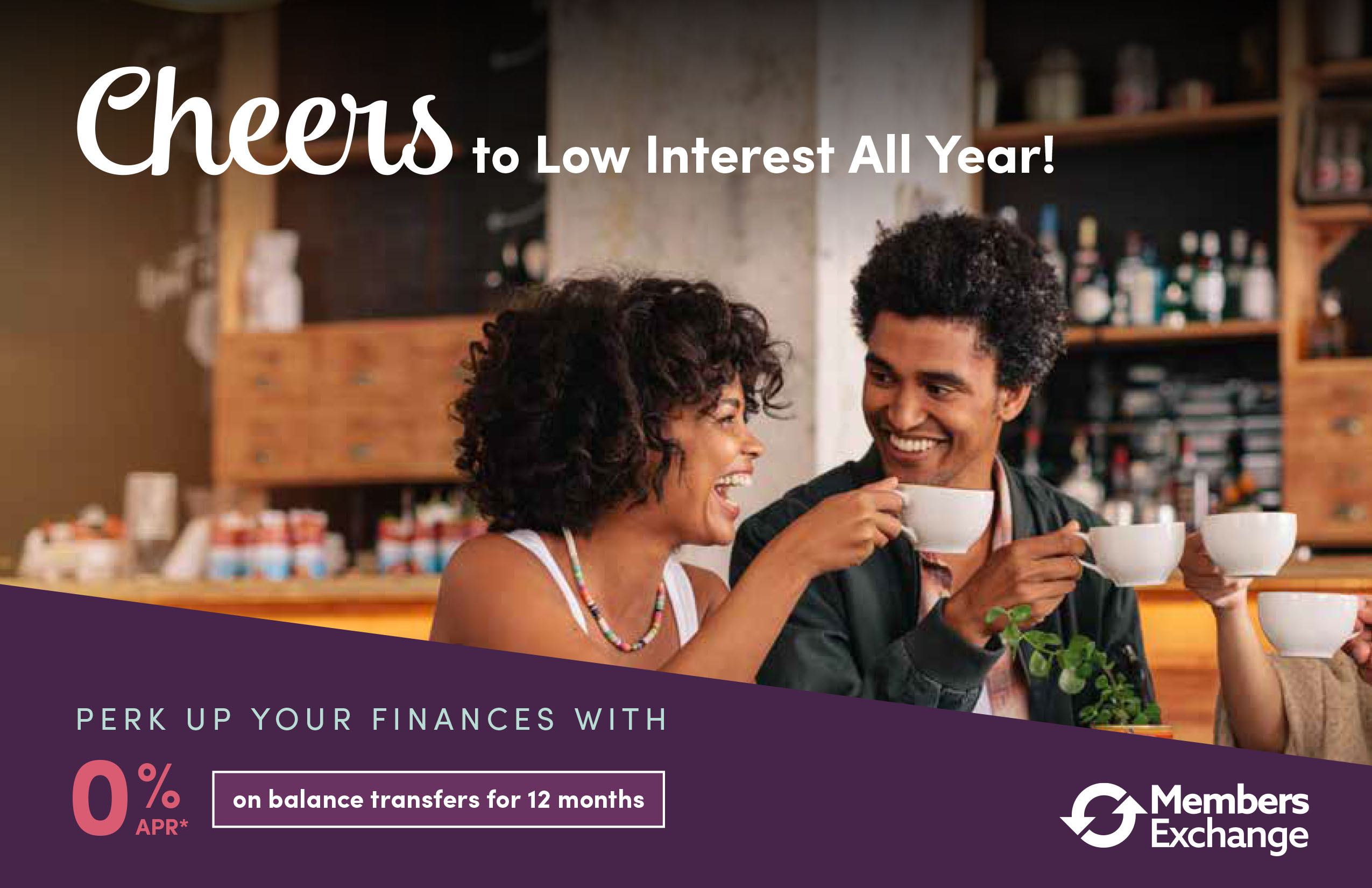 Special savings are brewing at Members Exchange Credit Union!
We're currently offering a 12-month balance transfer rate of 0% APR* on our Platinum Visa® Credit Card. Plus, there are no balance transfer fees through March 31, 2018!

Additional benefits include:

•   No annual fee

•   Standard rates as low as 10.50% APR*

•   Global acceptance

•   smsGuardian® anti-fraud text alert notifications

This limited-time offer ends on June 30, 2018 – so don't wait. Get a better rate when you bring your balances to us today!

*APR = Annual Percentage Rate. Promotional 0% rate applies to balance transfers made between 1/1/2018 and 6/30/2018. 0% APR is valid for 12 months from date of balance transfer. After that, APR will be 10.50% to 20.50% based on creditworthiness. APR is variable and will adjust with market based on the Prime Rate. After 12-month period ends, 0% APR will revert to regular APR. The Platinum Visa Card is eligible for the balance transfer promotion. To initiate a balance transfer, call 1.800.748.9459, visit MECUanywhere.com or stop by a branch. Promotion and special rate do not apply to new purchases or cash advances written for any non-balance transfer, or any transaction involving payment to an existing Members Exchange loan. Applies to new Platinum card members only.