MECU Anywhere Mobile Banking gives you easy access to your accounts anytime, anywhere! We consistently work on enhancing our mobile banking app to provide the most up-to-date technology to our members.
We have enhanced our mobile app to include the following state-of-the-art features:
Card Controls – You can freeze and unfreeze your debit and credit cards if they are misplaced.
Travel Notices – Traveling out of state? You can now set travel notices for the dates and states you will be traveling to so there are no interruptions while using your card(s) when you travel.
ATM Limits – Decrease or increase your daily ATM withdrawal limit (up to $1,500).
e-Statements – Review your e-Statements from the convenience of your mobile app.
Mobile Deposit – Deposit checks without the trip to a branch. Simply select an account and enter the check amount, sign the back of the check and print "For Members Exchange Mobile Deposit Only" and then snap a picture of the front and back of the check and hit submit.
Fingerprint Authentication – There's no password that can beat the uniqueness of your very own thumbprint!
Quick Balance Feature – Enable this optional feature and view account balances WITHOUT logging in.
Apple Pay, Android Pay, Samsung Pay – A convenient way to make payments from your mobile device.
Download our free Mobile App on any mobile device!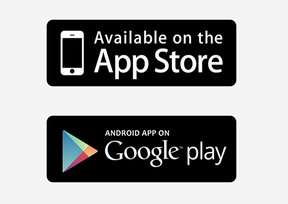 Mobile Web
Visit m.mecuanywhere.com from any phone or mobile device. Simply log in using your existing online banking username and password.
Alert capabilities
View transaction history
View balances
Transfer history
Pay Bills
Make Loan Payments
View Messages & Receive Alerts
Locate ATMs/Branches
Locate CU Service Centers Nationwide
*Your Online Banking login information (username and password) is the same as your Mobile Banking login information. You can setup your online account here or through your mobile banking app with these 4 easy steps.
*FREE – While there is no fee to use MECU's Mobile Banking service, you may be charged access fees depending on your service plan. Check with your mobile service provider for details on specific fees and charges.