Announcements
POP UP RATE – 1.99% APR* on Auto Loans!
Don't wait, if you want this rate! For a limited time, we are offering 1.99%* APR on New & Used Auto Loans. *APR=Annual Percentage Rate. For qualified borrowers in certain credit categories only. Pop up loan rate is a loan term … Continue reading →
Scheduled Maintenance
Our system will be down for scheduled maintenance from 7:00 p.m. – 1:00 a.m. on Feb. 1. Some of our services, such as Online and Mobile Banking, may be interrupted during this time. We apologize for any inconvenience.
All Announcements >
Members Exchange News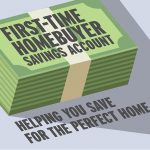 First-time Homebuyer Savings Account
Great news for Mississippians saving to buy their first home! Governor Phil Byrant signed HB 1601 into law in 2017 to help lead the way to home ownership for Mississippians. The law establishes a First-Time Homebuyer Savings Account, allowing Mississippians … Continue reading →
All News >
---