Announcements
Skip-A-Payment this holiday!
Could you use some extra dough for the holiday season? We are offering the opportunity to skip your loan payment during the months of November, December or January. During these months you can skip a payment for a minimal charge … Continue reading →
100 Days of Giveaways!
Thank you to our members for helping us reach the milestone of $100 Million in assets! In celebration, we would like to give back to our members with 100 days of giveaways! That's right, there will be 14 weeks of … Continue reading →
All Announcements >
Members Exchange News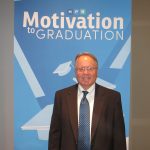 Mississippi Public Broadcasting Community Champion
We're very proud of David Broadaway, AVP Business & Specialized Lending for being recognized as a Community Champion by Mississippi Public Broadcasting during its' Motivation to Graduation, Dropout Prevention Forum, Nov. 30. Through a Members Exchange scholarship program, David … Continue reading →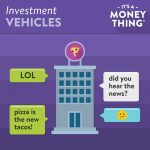 Video: Understanding Investment Vehicles
First-time investor? Do your homework before investing your hard-earned cash. You should know your goals, needs and tolerance for risk before you put your money at stake. Many people know they should be investing for their future, but don't understand … Continue reading →
All News >
---