Announcements
Pop Up Loan Rate for a limited time!
Don't wait, if you want this rate! *APR= Annual Percentage Rate. For qualified borrowers in certain credit categories only. Pop up loan rate is a loan term up to 60 months and is only for model years 2015 and newer; interest rates … Continue reading →
100 Days of Giveaways!
Thank you to our members for helping us reach the milestone of $100 Million in assets! In celebration, we would like to give back to our members with 100 days of giveaways! That's right, there will be 14 weeks of … Continue reading →
All Announcements >
Members Exchange News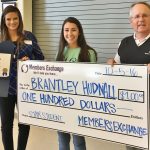 MECU Star Student of the Month
Congratulations, Brantley Hudnall, from Germantown High School for being selected as the Star Student of the Month. This award is voted on by the faculty and staff of GHS, and is based on Brantley's outstanding academic achievement and strong commitment … Continue reading →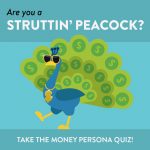 Quiz: Which Money Persona Represents You?
There are four money personas that help explain some of the most common financial behaviors. To find out how you can improve your relationship with money, figure out which money persona you relate to. It's likely that you may relate … Continue reading →
All News >
---