No Annual Fee
Credit lines up to $10,000
FREE, 24/7 online access through Home, Mobile, and Audio.
25-day grace period on purchases
And more!
Apply for a NEW Members Exchange VISA® Credit Card* and transfer a balance today!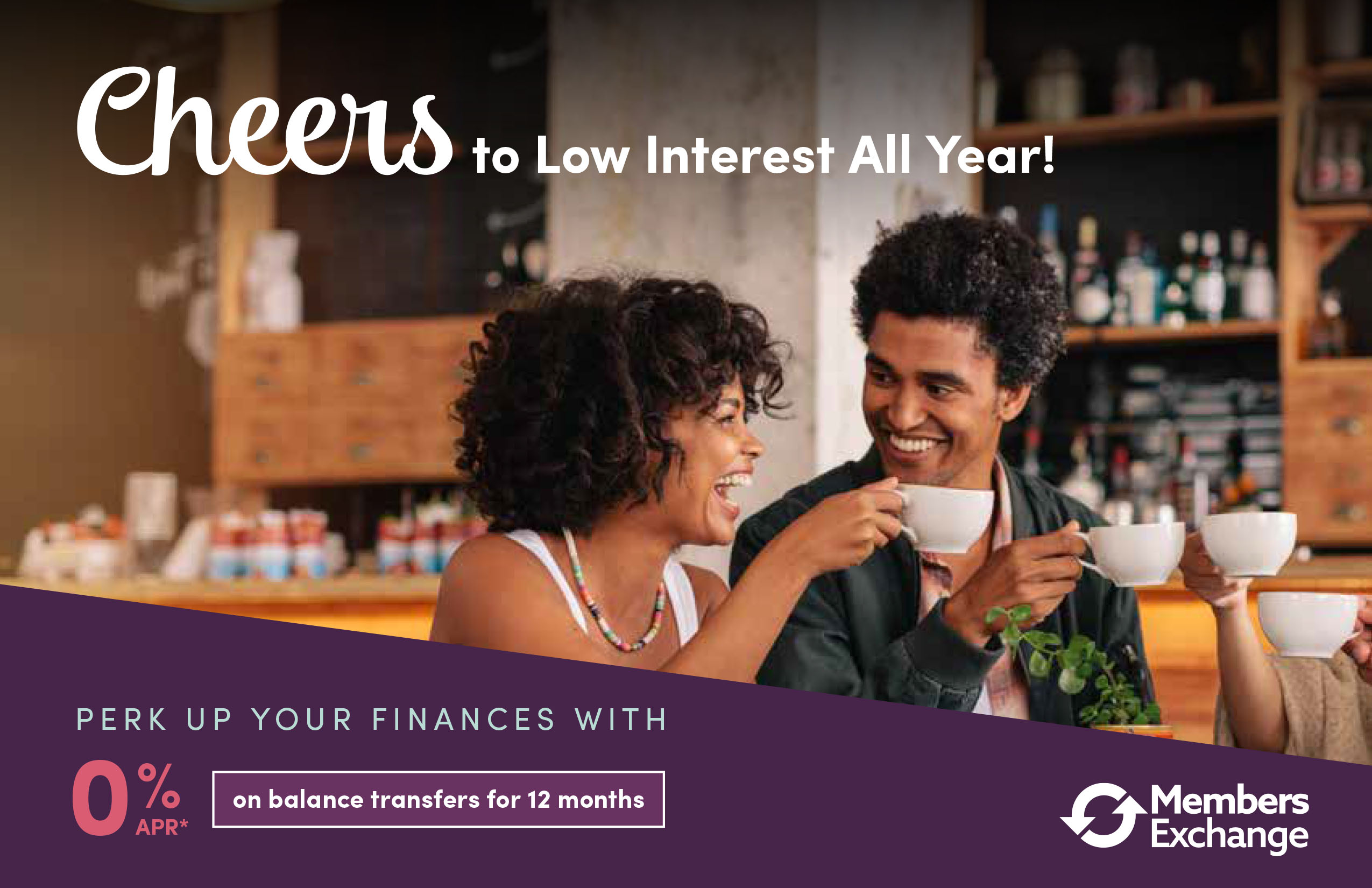 New card holders can enjoy 12 months of 0% APR** on balance transfers, plus no balance transfer fee before March 31, 2018! What are you waiting for? Transfer your balance to a new VISA Platinum Credit Card today!
*Balance transfer fees may apply. Please see our credit card disclosure.
Balance Transfer Promotion — Offer Ends June 30th!
Additional Benefits Include:
No annual fee
Standard rates as low as 10.5% APR*
Global acceptance
This limited-time offer ends on June 30, 2018 – so don't wait. Get a better rate when you bring your balances to us today!
Convenience Checks
Convenience Checks make it easy to transfer a balance to your existing Members Exchange credit card. Simply use the checks to pay off your high-rate credit cards.