How to Protect Yourself Against CashApp Scams
FAQs
Q: I've heard there's been an increase in scams through mobile payment apps, like CashApp. Can I continue using these apps safely?
A: Yes, unfortunately, there has been an uptick in payment app scams, but that doesn't mean you must stop using them.
Here's some info about these scams and how to protect yourself from being the next victim:
There are several variations of the mobile payment app scam, most of which involve scammers hijacking the victim's linked checking account or credit card and using it to pay for their purchases. Now, though, with the COVID-19 pandemic changing people's attitudes toward money, there is another, more nefarious scam being played out through mobile payment apps.
In this trending scam, a payment app user participates in a contest on Twitter or another social media platform. The contest host gives away a bundle of cash to one lucky winner to help them through COVID-19. After entering the contest, the victim receives a message informing them they've won the giveaway — but they need to pay a small fee to verify themselves and receive their cash prize. The victim pays the price and waits for their big payday. Unfortunately, though, it never lands in their account, and they won't see the funds they used to pay the "fee" ever again.
Sometimes, the victim has not entered any contests but receives a message appearing to be sent directly from the payment app informing them they've won a cash prize — with a small processing fee attached.
The scam can be pulled off through any payment app but most commonly targets Cash App users. Likewise, the scam can be executed through several social media platforms but is most commonly found on Twitter.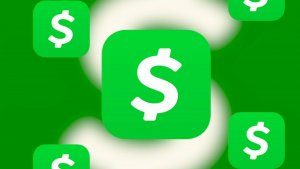 How do I protect myself from app Scams?
Protect yourself from this scam by learning about the medium used to pull it off and how to recognize red flags. You can also use Member's Exchanges bill pay to Pay a Person. With Pay a Person from Members Exchange, you can use your smartphone, tablet, or computer to send money to anyone. It's fast, easy, and secure. All you need is the person's email address or cell phone number.
Here's what you need to know about CashApp and similar payment apps:
Cash App will never ask customers to send them money as a "processing fee" or for "verification."
Cash App will not ask users to share their PIN or sign-in code outside the app.
Cash App currently has only two official Twitter accounts, @cashapp, and @cashsupport, and both have blue verified checkmarks. If you get a tweet from another account appearing to be from the app, it is likely bogus.
If a post or tweet looks suspicious, don't take any chances; ignore it and move on. Don't be afraid to ask questions before completing it—and always read through all terms carefully before agreeing!
What to Do if You Were Scammed
If you believe you have fallen victim to a mobile payment app scam, contact the app's support through the app or website; they may be able to reverse the transaction. You can also report it to the FTC and warn your friends about the circulating scam.