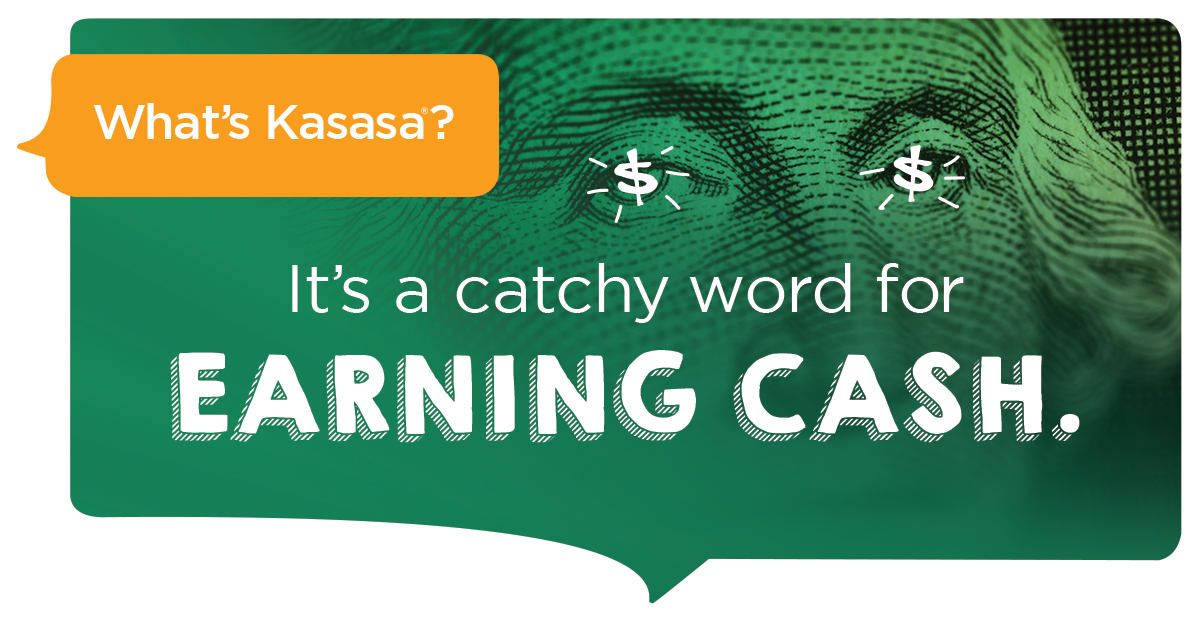 Kasasa offers FREE checking and savings accounts with rewards you actually want, like massive dividends, cash back, digital downloads, and money to help you save.
Every Kasasa account is FREE and includes:
Nationwide ATM Fee Refunds
No Minimum Balance to Earn Rewards
No Monthly Service Fee
Kasasa Cash
Kasasa Cash® is a free, high dividend checking account with no minimum balance requirement and no monthly service fee. You choose the amount you keep in your account and we won't charge you for keeping it there.
Get massive dividends in cash!
Kasasa Cash Back
Kasasa Cash Back actually pays you money for using your debit card. It's that simple. Get cash back when you buy gas, groceries, clothes, home-improvement items – anything you normally purchase with your debit card. Kasasa Cash Back recognizes the value of your business by giving you back what's most valuable: money.
Get cash back on everyday debit purchases!
Kasasa Tunes
With Kasasa Tunes you earn $10 in free iTunes or Amazon.com download credits just for opening the account. Plus you earn $5 in free iTunes or Amazon.com download credits every monthly qualification cycle for using your account and doing things you probably already do.
Get digital downloads every month!
Kasasa Saver
Kasasa Saver™ is a free, high-dividend saver account you can link to your Kasasa Cash Back checking or to your Kasasa Cash checking. Take your Kasasa Cash Back™ and your Kasasa Cash™ benefits to a whole new level.